Competition Team
CSDA Competition Team Auditions
Saturday and Sunday, July 10-11
Audition Fee: $20
SCHEDULE:
Saturday, July 10th Audition Prep
Ages 5-8 //9:00 AM-10:30 AM
Ages 9-12 //10:30 AM-1:00 PM
Ages 13+ //2:00 PM – 5:30 PM
All audition material will be taught and covered on this day – July 10th!
Sunday, July 11th
Audition Final
Ages 5-8 //1:30 PM -2:45 PM
Ages 9-12 //2:45 PM – 4:30 PM
Ages 13+ //4:30 PM -6:30 PM
WHAT YOU NEED TO KNOW:
Day 1: Dancers will arrive on day one and go over all audition requirements provided at the interest meeting (stretching, flexibility, across the floor, etc.) Dancers will then learn combinations in the various styles of dance that will be performed at the audition!
Day 2: Each dancer will audition based on the combinations they learned the prior day. Dancers will also complete across the floor combinations and skill requirements. Each dancer's team placement will be determined by their skill and performance levels.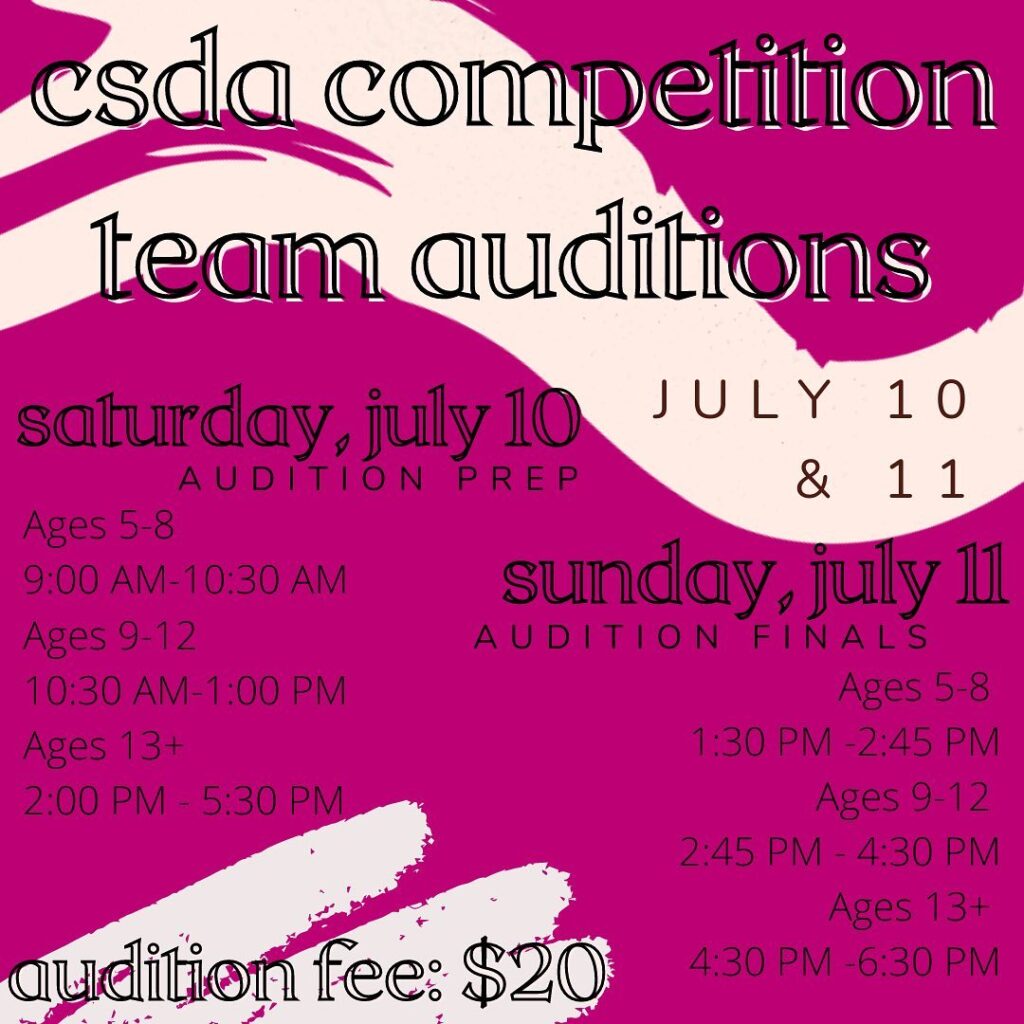 Join the CSDA Family!!!